Dr. Chirinjeev Kathuria, Chairman, AIRO Group
Dr. Kathuria ran for US Senate in Illinois, becoming the first Indian-American to run for the US Senate in history, in a race that included eventual winner, President Barack Obama. Dr. Kathuria has been involved in space exploration and was the Founding Director of MirCorp, the first commercial company to privately launch and fund manned space programs. He is also recognized helping to set up the first US Investment bank office in India and served as the manager of the investment banking division for Morgan Stanley.

Additionally, Dr. Kathuria co-founded American Teleradiology NightHawks which then merged with the NightHawk Radiology Holding and the combined company was listed on NASDAQ. He also served as a director of the X-Stream Networks, an internet service provider which was sold to Liberty Surf Group and subsequently went public on the Paris Stock Exchange.

He holds a Bachelor of Science degree and Doctorate of Medicine from Brown University and a Masters of Business Administration from Stanford University.


Captain Joe Burns, Chief Executive Officer, AIRO Drone and Agile Defense
Captain Joe Burns is a thirty-year veteran of Aviation, Technology, and Communications industries. He is currently the CEO at Airo Drone – a drone and data systems operator. He was most recently the CEO at Sensurion Aerospace – an Unmanned Systems manufacturer and technology operations firm. He was also the Managing Director of Technology and Flight Test at United Airlines responsible for over $250M in annual NextGen programs. At United Airlines, Joe held positions as Managing Director – Flight Standards, FAA Certificate Director of Operations, Director Flight Standards, Chief Pilot FFDO Program, Manager Automation Systems, and Pilot Instructor. Type-rated on many large jet transports, he is current on the Boeing 767/757.

His engineering and management experience also includes CEO positions at Xcelar, Inertia Technology, Chief Pilot and Systems Engineer for Coffeen Associates, Chief Systems Engineer for Ericsson, and Engineering Manager for Sprint.
He is currently on the President's Advisory Board for Position, Navigation, and Time (GPS); NASA Special Government Employee; Board Member for Aspen Avionics; Board Member for Sensurion, Inc.; Member of the NextGen Advisory Council Subcommittee; Board Member Emeritus for EMS Technologies (NASDAQ:ELMG); Board Member and CEO Emeritus of ATN Systems, Inc.; Board Member Emeritus for the National Center for Atmospheric Research (NCAR/UCAR); Chairman Emeritus for the ATA(A4A) Air Traffic Control Council and Operations Committees.
Captain Burns holds a Master of Business Administration in Management from the Miami University distinguished Farmer School of Business and a Bachelor of Science in Aeronautics/Aeronautical Engineering from Miami University. Joe has over a dozen patents in aeronautics, security, and communications technology applications.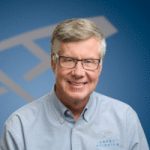 John Uczekaj, President and CEO, Aspen Avionics
The AIRO Group Chief Operating Officer (COO), John Uczekaj, has over 35 years of experience in the avionics industry, starting out as an engineer at Boeing and moving into key management positions at Sperry and Honeywell. Prior to his position of COO at The AIRO Group, John led Aspen Avionics as CEO for 15 years and has grown the company into one of the leading avionics manufacturers in general aviation.

Immediately prior to joining Aspen, John was president and COO of The NORDAM Group. John received the Aviation Industry Entrepreneur of the Year in 2012 from the Living Legends of Aviation and was inducted into the Living Legends of Aviation in 2013. He is a member of the Board of Directors of the General Aviation Manufacturers Association (GAMA). Mr. Uczekaj holds a Bachelor of Science in Electrical and Computer Engineering from Oregon State University and an MBA from City University, Seattle, Washington. John is an instrument-rated private pilot.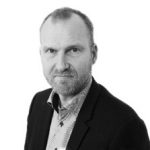 Martin Schousboe, Chief Executive Officer, Sky-Watch
In addition to serving as the CEO of Sky-Watch, Martin Schousboe also serves as Chairman of the Management Board of Polish-based Belmaflex Sp. O.O. as well as a member of the Board of Directors and former CEO for Belmaflex A/S Denmark, a manufacturer of polyethylene casing joints/fittings and insulation for the energy sector. Prior to leadership roles at Belmaflex, he served as Director of Sales and Marketing of Samson Agro, a segment-leading European Manufacturer of advanced agricultural machinery and Vice President of Sales and co-founder of Asetek, a high-tech start-up for cooling technology for microprocessors. Mr. Schousboe holds a Masters in Business Administration and Commercial Law from Copenhagen Business School and a Bachelor of Science in Business Administration and Commercial Law from Aarhus School of Business.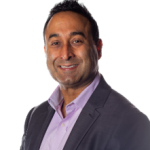 Pramod Raheja, Founder and Chief Executive Officer, Airgility
Pramod Raheja has over 25 years of entrepreneurial experience as well as over 30 years as a Captain with United Airlines with over 12,000 flight hours. As the founder and CEO of Airgility he is responsible for business development with DoD and non-DoD stakeholders. He leads fundraising and strategy efforts, strategic partnerships, sales, and overall P&L for Airgility. He is the founder of multiple companies including MyStaffNOW, Intelligent Office, and ICommunity, Inc. Pramod holds a Bachelor of Science degree in Aerospace Engineering from the University of Maryland in College Park and has completed the Entrepreneurial Master's Program from MIT.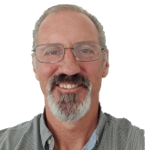 Kyle Stanbro, Founder and President, Coastal Defense
A US Air Force veteran, Kyle Stanbro manages all programs for Coastal Defense including CCAS, AdAir and unmanned activities. He is responsible for producing a revolutionary Mini Video Receiver (MVR) to provide live predator/fighter video to troop levels. At the time it was the smallest and lightest video receiver, reducing fighter load from 40 lbs to 3 lbs. Additionally, Kyle served three years as a law enforcement specialist responsible for running the Base SWAT teams and Air Base Ground Defense for the Air Force. During Kyle's service, he also held the position of combat controller, working alongside the nation's premier Tier One units and has served on multiple classified and unclassified combat missions. He has been awarded two Bronze Stars and holds an Associates Degree in Criminal Justice and Aeronautical Science from the Community College of the Air Force.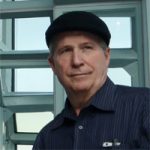 MARTIN PERYEA, CEO/CTO Jaunt Air Mobility
Martin Peryea has 30+ years of aviation experience successfully implementing lean production systems, overseeing multimillion-dollar budgets, establishing performance goals, and leading cross-functional teams. He has expertise in aircraft design, analysis, development, test, and certification. Martin has held senior management positions at Triumph Aerospace Structures and Bell Helicopter. He has developed advanced aerospace systems used in commercial and military aircraft and has extensive experience in rotorcraft aerodynamics, handling qualities, experimental rotorcraft, and wind tunnel testing and simulation. Martin has certified more than four aircraft, including two from clean-sheet design through commercialization.